TEDxYouth@AKAMombasa videos available on official TEDx talks channel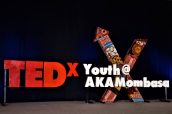 The third TEDx Youth @AKAMombasa event was held on March 16. After approval from the TEDx body, some of the videos are now up on their official YouTube channel.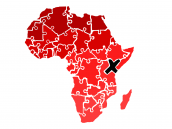 "One in a Billion: A Piece of the Puzzle"The theme of this year's event was "One in a Billion: A Piece of the Puzzle" referring to the fact that the African population has grown to over a billion. The wide range of topics covered by the students included talks on youth managing personal finances, the notion of individuality in identity, and even sustainable farming practices in local communities. Joining 7 student speakers from the Aga Khan Academy Mombasa, was a student from Jaffery Academy, alongside 7 guest-speakers from around Kenya and one from India. We also had some incredible performances. For more information, check out the official event website here or search @tedxyouthakamombasa on Facebook and Instagram.
About TEDx, x = independently organized event:
In the spirit of ideas worth spreading, TEDx is a program of local, self-organized events that bring people together to share a TED-like experience. At a TEDx event, TED Talks video and live speakers combine to spark deep discussion and connection in a small group. These local, self-organized events are branded TEDx, where x = independently organized TED event. The TED Conference provides general guidance for the TEDx program, but individual TEDx events are self-organized. (Subject to certain rules and regulations).