One of the goals of the Aga Khan Academy Mombasa is to create principled young people with a strong sense of integrity, honesty, fairness and justice, who respect the dignity of others.
Physical education, and competitive games and sports prepare our students for real-life situations, encouraging them to take leadership roles and allowing them to tackle challenges confidently and in a spirit of cooperation.
Inter-school sports
Both Junior and Senior School students have the opportunity to represent their school in various sports, such as swimming, cricket, rounders, basketball, hockey, netball, football and athletics.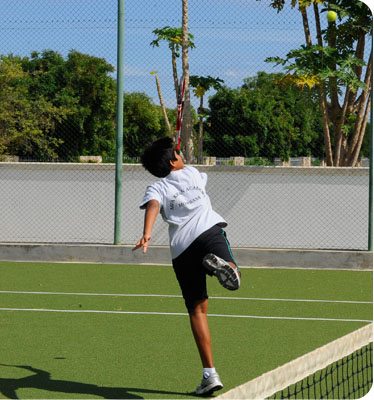 Our teams train regularly during the week and cater to students of all ability levels.
Clubs
We offer a diverse selection of sporting activities for our students during after school clubs.
Inter-house events
Students of both the Junior and Senior Schools are allocated to houses. We hold a number of inter-house events during the year, including the inter-house swimming gala and inter-house athletics.