Khushi Bajaria awarded grant for her eco-friendly microscope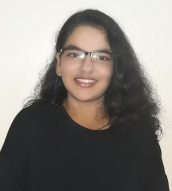 Khushi Bajaria has been selected as a finalist for the 2020 Middle Years Programme (MYP) Student Innovators programme for her project 'Innovation in Practice'. Khushi Bajaria.
As one of the finalists selected across 21 International Baccalaureate (IB) schools in 13 countries, Khushi has been awarded a grant worth USD $2,000 to start and expand her project. Through the platform and grant, Khushi can collaborate with other student finalists and will receive guidance from a career-level or industry expert.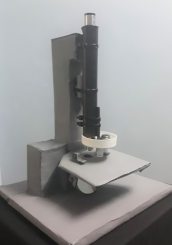 For her project, Khushi developed an eco-friendly microscope using recycled materials like cardboard, pipes and nylon tiles. The project aims to ensure that local schools with inadequate funding can have access to affordable and environmentally-friendly laboratory apparatuses such as microscopes, which in turn improves learning experiences. Eco-friendly microscope developed by Khushi.
"I chose to use recycled materials to build the microscope because I wanted to develop something that could be the future of microscopes," Khushi stated. "The body of a microscope is majorly made up of metal, which doesn't decompose easily thus causing pollution. My innovation allows for the use of affordable materials that do not harm the environment hence encouraging the production of more eco-friendly microscopes that can be used in schools."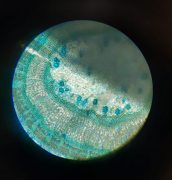 A stem cell observed under the microscope.Khushi expressed her appreciation for the support she received saying, "I would not have been able to expand my project were it not for the grant I received and the support from the Academy, my family and friends who encouraged me to carry on with this project."
The IB Student Innovators platform provides an opportunity for MYP students to build vital skills to become the socially conscious leaders, innovators and entrepreneurs the world needs today.