Girls and boys basketball team win County games
The girls and boys basketball teams at the Academy won the Mombasa County School Games Term One this past weekend.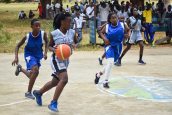 The two-day tournament, held at Shimo La Tewa Secondary School, involved various local and private schools. Jimnah Kimani, the boys' coach, and Eugene Auka, the girls' coach, said the games were well-played by both teams and they're ready for the next tournament.
"Congratulation to the students who have made the whole [Academy] community proud," Jimnah said.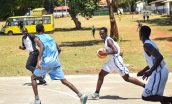 Three boys teams and two girls teams, including the Academy's, will proceed to the Regionals at Shimo La Tewa Secondary School, which will take place March 14-16. 
Read more about the teams' victories here.