Educating girls in science project gets featured in major research study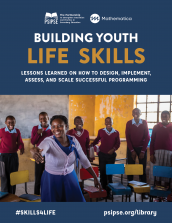 There is growing recognition that youth need more than formal or vocational education to thrive in school, work, and life. They also need life skills - a set of cognitive, personal, and interpersonal strengths that position them for success in their lives and livelihoods.  To leverage the growing momentum and give youth access to these vital tools for success,  Partnership to Strengthen Innovation and Practice of Secondary Education (PSIPSE) supports grantee partners testing diverse approaches to strengthening life skills. PSIPSE and Mathematica thus commissioned an in-depth study of 18 projects in 7 countries, uncovering actionable lessons on how to: design, implement, assess and scale youth life skills programming in low- and middle-income countries.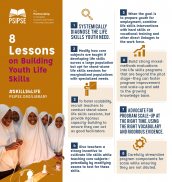 Educating Girls in Science (EGIS) was a project under the Academy's Professional Development and Outreach Centre (PDC). It was supported by the Intel Foundation and Aga Khan Foundation USA and implemented by the Aga Khan Academy Mombasa. EGIS trained girls in science clubs to use classroom science to respond to issues within their communities. Its purpose was to encourage positive changes in attitude towards girls taking science subjects and showcase science as a life skill to improve the quality of life.
For the full PSIPSE report, click here.