AKA Mombasa wins second place in CASA Junior Swimming Championships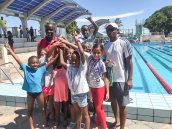 This past weekend, students from the Aga Khan Academy Mombasa participated in the Coast Amateur Swimming Association (CASA) Junior Swimming Championships for ages nine and under and won second place overall.
39 Junior School students from AKA Mombasa took part in the competition, which was held at Bandari College.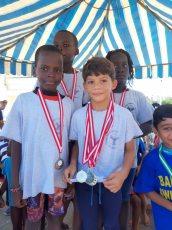 This week, six students will participate in the Kenya Secondary Schools National Championship from 10 April to 11 April at the Oshwal Academy Mombasa.