AKA Mombasa Students Head to Nationals in Racquet Sports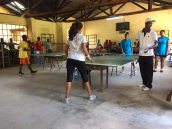 On Thursday 15 June and Friday 16 June, 8 students from the Aga Khan Academy represented Mombasa County in the Coast Regional Finals held in Kilifi County at Kilifi Township High School and Chumani Secondary School. The students were:
Laiqa Walli and Samiha Mattar- Badminton Doubles
Sara Alidina-Table Tennis.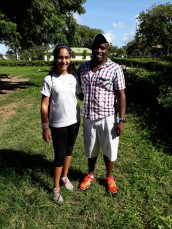 After the round robin matches on Friday, Khushi and Saumya made into the quarter finals and then met again in the semi-finals. Khushi won and went ahead to win in the finals and emerge as the 2017 Coast Region Secondary Schools – Badminton Champion. Saumya emerged third overall.
In Table Tennis, Sara overcame stiff competition from the Kilifi, Kwale and Taita County. She fought gallantly and went all the way to the finals to become the new 2017 Coast Region Secondary Schools Table Tennis Champion.
Khushi, Saumya and Sara will be part of the Coast Region Team in the National Finals to be held In Nyeri from the 03 to 08 July 2017.
Photo Credit: 

Anthony Ndungu