AKA Mombasa student project receives entrepreneurial grant from Wesleyan University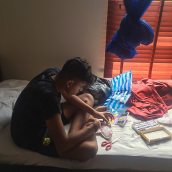 Ziyaan Virji (DP1) working on sanitary pads for AASW.On 4 March 2019, Aga Khan Academy Mombasa student Ziyaan Virji (Class of 2020) and Academy alumnus Sydney Ochieng (Class of 2018), who currently attends Wesleyan University, received $5,000 in seed grants from the Patricelli Center for Social Entrepreneurship for their project, Accessible and Affordable Sanitation for Women (AASW).
The grants are awarded to a Wesleyan-connected social enterprise, project, program or venture launching for the first time or at its early stage of growth. The recipients of the award must address a social problem; have potential for impact, be sustainable, scalable, and/or replicable. The entries can be for-profit, nonprofit, hybrid or have no legal structure; they can also be US-based or international.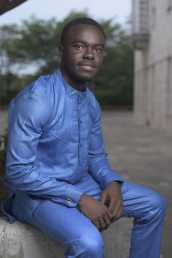 Sydney Ochieng (Class of 2018)AASW provides reusable menstrual pads for females in East Africa who don't have access to this basic necessity, empowering women to fight for equity in the society today that limits their potential due to natural phenomenons they cannot control, namely the menstrual cycle. This is done by creating pads that are reusable, hygienic, cost-effective, comfortable and easy-to-make for females who may not have access to menstrual hygiene.
Learn more about the grant project and its other recepients here.