AKA, Mombasa's 9th IB Diploma Graduating Class Reaches New Heights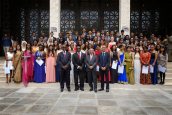 This year's graduating class is the most successful in AKA, Mombasa history, scoring an average of 34.4 points (last year's average was 32.9) and earning over $4.1 million in scholarships and financial aid. Without a doubt, this class has given us much to celebrate.
Benefiting from the school's strong Middle Years Programme, 6 of the 9 students scoring above 40 came through our MYP. With the Aga Khan Academy's clear emphasis on pluralism and ethical leadership, these tremendous students are well-equipped to tackle local and global challenges that face our communities now and in the future. Our largest class of 71 graduates has been the most successful cohort in accessing institutions of higher education. These graduates have earned places to study courses ranging from medicine and philosophy, to engineering and actuarial sciences.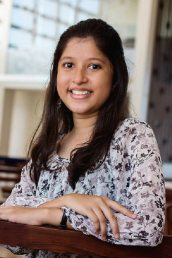 This year's cohort also saw a number of amazing individual achievements. For the first time at AKA, Mombasa, Fatema Hassanali scored a perfect score of 45, placing her in the top 99.7% of all Diploma graduates globally. Fatema will be pursuing a degree in Medicine at the University of Birmingham. The second of our top students, Dzidze Kombo, scored 7's in Biology HL, Chemistry HL and Economics HL. She will be taking a gap year before applying to pursue a degree in medicine. Karishma Bhagani and Maxwin Ojwang were awarded the Aga Khan Academy Award of Excellence.The award is the highest honour presented by the Academy to the top all-round female and male students in the graduating class who best demonstrate the Aga Khan Academy Learner Profile. Karishma received a full scholarship to New York University, while Maxwin received a MasterCard scholarship to the University of Toronto.
Our students received offers from prestigious institutions including, Cornell University, King's College London, McGill University, New York University, University College London, University of British Columbia, University of California, Berkeley, University of California, Los Angeles, University of Toronto and Yale University (Singapore campus). During their Diploma Programme at the Academy, students are mentored to be reflective and action-oriented citizens.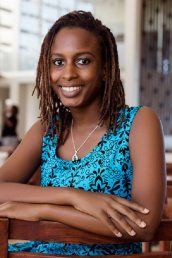 Students take a broad range of subjects providing a rich foundation of knowledge and skills, coupled with their CAS, Theory of Knowledge and Extended Essay experiences. Combined, this allows the Diploma Programme at the Aga Khan Academy, Mombasa to remain one of the most rigorous pre-university courses available.
Well done to the AKA, Mombasa Class of 2015! We hope the success you have achieved here continues to grow in your future pursuits.