The Aga Khan Academy Mombasa celebrates 72 exceptional students in the Class of 2021
On Saturday, 22 May 2021, the Aga Khan Academy Mombasa celebrated its 15th graduating class, a life-changing milestone for the Class of 2021's 72 exceptional students from East Africa and beyond. To honour the Class of 2021 and their accomplishments in completing their International Baccalaureate (IB) Diploma Programme studies, the Academy held an intimate and socially distanced ceremony on-campus in Mombasa, attended by immediate family members of the graduating class. For those not able to join in person, the ceremony was live streamed online and attended by over 4,000 people across the globe joining in to celebrate the graduates, including family, friends, alumni, and supportive well-wishers.
"The uncertainty is not yet over, but despite the challenges and stress, you have all made it this far. You are better equipped to face the future than any class that has preceded you. The only walls that you will not be able to scale in the future will be those that you place in your mind and will exist only because you have forgotten what you have already achieved." 
Students from the Class of 2021 have collectively received over USD $4 million in university scholarships and admissions offers to attend prestigious universities around the world, including the University of California Berkeley, King's College London, New York University Abu Dhabi, the University of British Columbia and Boston University, amongst others.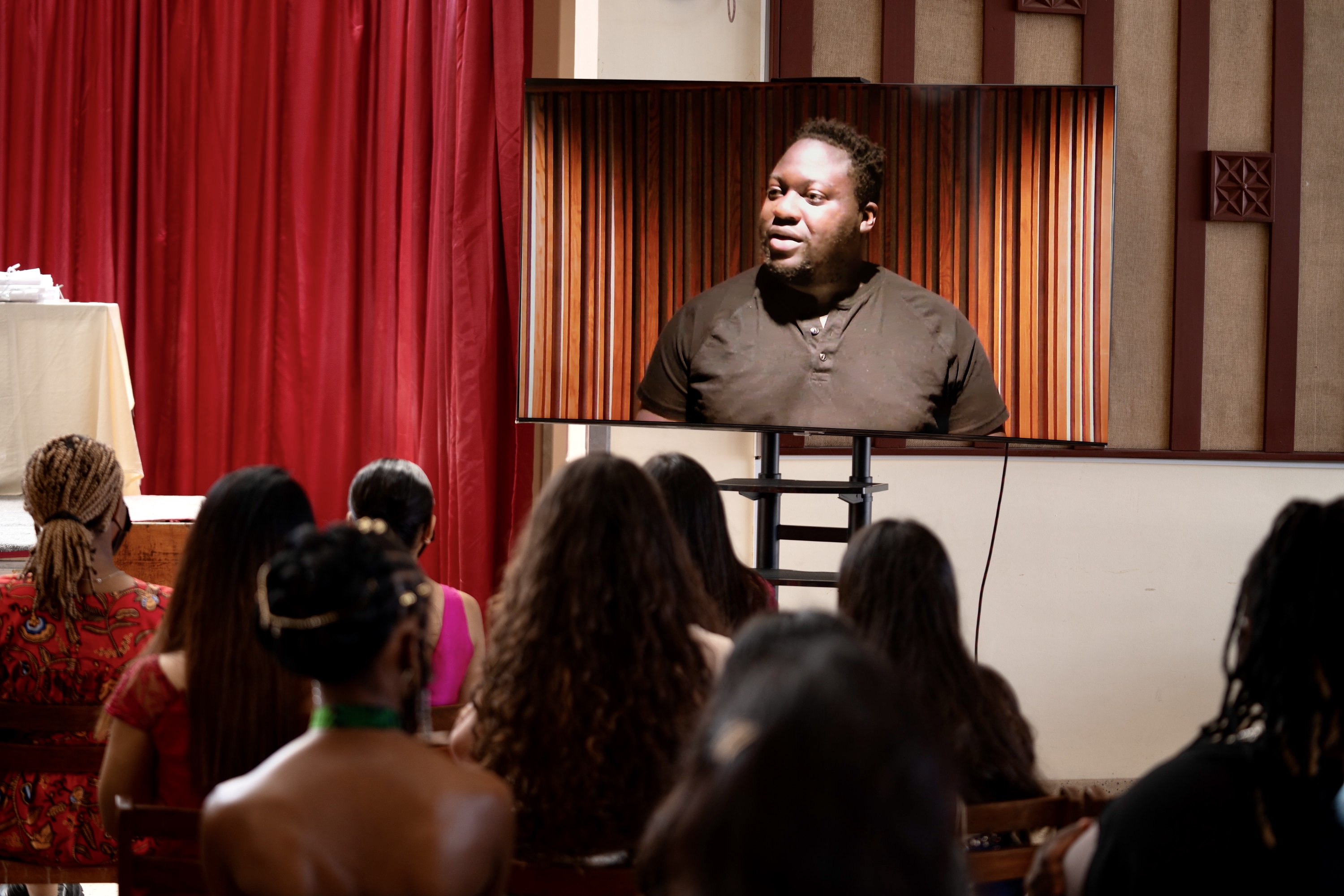 The guest speaker at this year's graduation was alumnus Ham Serunjogi, who graduated from the Academy in 2012 and is the co-founder of Chipper Cash – the largest mobile cross-border money transfer platform service in Africa. Known for his philanthropic contributions to his community through economic inclusion, Ham encouraged the graduates to be global citizens by reminding them of the tenets of an Academies education.
"One of the lessons I learned from the Academy is that we're responsible for the collective growth of our society," Ham said. "We play a part in that, and everyone graduating from this institution has been equipped to solve the problems of this world."
Putting that advice into practice, Ham also pledged to cover the cost of SAT exams, a standardised exam used for university admissions in the United States, and university application fees for those who may need it in the Class of 2022.
On behalf of the Academies network, we wish the Graduating Class of 2021 the best of success in all their future endeavours. The Aga Khan Academy Mombasa Class of 2021 graduation is available to watch online at https://www.facebook.com/AKAMombasa.