Welcoming the 2019 Teacher Preparation Programme cohort
The Aga Khan Academy Mombasa welcomed eight Teacher Preparation Programme interns this January. The interns consist of four from Mombasa, Kenya and four from Maputo, Mozambique, with the latter staying at AKA Mombasa until December and then going to AKA Maputo to complete their training. The cohort has been placed into various departments throughout the Academy, both in Junior School and Senior School, depending upon their background knowledge and expertise. Here, we take a closer look at who makes up the new cohort and what they want to accomplish during their training.  
Kimuyu Stephen Muema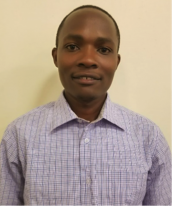 My name is Kimuyu Stephen Muema, from Kenya, specifically Makueni county. I graduated from Egerton University with a Bachelor's degree in education and my teaching subjects are Economics and Integrated Humanities.
I believe all students are unique and have something special to bring for their own education. As a teacher I am always happy when assisting my students to learn how to express themselves and accept themselves for who they are, as well as being able to embrace and appreciate differences of other students. Since every classroom has unique students, I always aim to help each student in developing their own potential using different learning styles, be open minded, have a positive attitude, have high expectations and a joyous learning process every day. I believe I owe it to my students, as well as to society, to bring consistency diligence and worth to my profession in hope that I can ultimately inspire and encourage such attributes in my students.
After graduating from Egerton University in December 2017, I have being teaching in Barazani Girls High School in Makueni county up to last year before joining The Aga Khan Academy Mombasa.
As a TPP intern I will be working in the Humanities department as a teacher of Economics and Integrated humanities. I am looking forward to having a great learning experience, deep and better understanding of the IB curriculum in order to provide the best holistic education, as well as developing leadership skills as an educational leader. Since I am passionate in environmental issues, I joined an enrichment at the Academy called the Green Gang. I'm looking forward to working together with students to develop eco-friendly initiatives as well as helping the community be more green.
Amos Muuo Muithya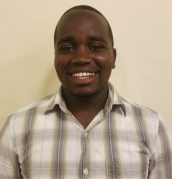 My name is Amos Muuo Muithya from Kenya. I graduated from the University of Nairobi with a Bachelor's degree in education, specifically in linguistics and literature.
I believe education is a dynamic process and should create meaningful contexts for my learners. Therefore, as an educator I strive every day to be a facilitator who values students' versatility and ensure their experiences are driven by inquiry and critical thinking. As a result, they will become aware of their society, as well as global concerns, and develop leadership qualities which will initiate change.
Before joining the internship, I worked at St. Patrick's Metuma Secondary School as a teacher of English. During the internship programme at The Aga Khan Academy Mombasa I will be working in the Senior School as a teacher of English Language and Literature. I look forward to a great learning experience with my students and I hope to get a better understanding of the IB curriculum. Additionally, as a poet and writing enthusiast I will be working with the art society to develop talents and help the students express themselves through various forms of art.
Jerry Akatch Kembo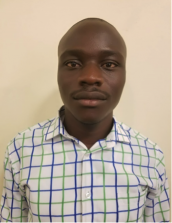 My name is Jerry Akatch Kembo from Kenya. I have a Bachelor's degree in Education Arts, Mathematics and Business studies, from Egerton University and graduated in December 2017. Prior to joining the TPP internship, I was teaching at Ringa Boys High school from January 2018 to December 2018.
I'm passionate for excellence in teaching and learning by inspiring students to follow their dreams while letting them inspire me do the same. I believe all learners have potential to achieve their dreams for a better tomorrow. To see this come true 'excellence in teaching and learning' is my top priority as far as my professional growth and development is concerned.
For the period I will be at The Aga Khan Academy Mombasa, I will be working with the Senior School in the Mathematics department as a mathematics teacher. As an intern for the 2019 cohort, I am looking forward to having an enjoyable learning experience, especially in the classroom, as well as playing and learning more about chess in my enrichment I take part in at the Academy.
Inosse Wilson Chavane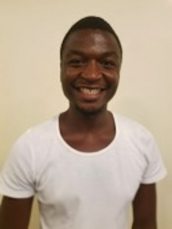 My name is Inosse Wilson Chavane and I am from Maputo, Mozambique. I studied at Faculdade de Ciências Naturais e Matemática (FCNM), where I did my degree in Chemistry and minor in laboratory management. I worked as a Chemistry teacher at Escola Comunitária 7 de Julho from 2015-2018.
As a TPP intern, I will be working in the Science department in the MYP program. As a teacher I am willing to share my experience, knowledge and energy with the Academy, shaping, with the help of all the individuals, my understanding of IB in order the develop positively as a mentor.
Elves Domingos Tembe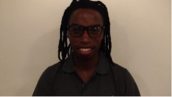 My name is Elves Domingos Tembe and I am from Maputo, Mozambique. I want my students to understand that we learn from each other. As a teacher my job is to facilitate learning and make learning experience fun and enjoyable. I did my degree in Physical Education and Sports at Faculdade de Educacao FIsica e Desporto (FAFD). As a PE teacher I worked at the Pedagogical University, Instituto Nilia, Colegio Arco Iris and Instituto Medio de Educacao Fisica e Desporto. As a TPP intern I will be working in PE Department on PYP and MYP curriculum. During this time I would like to share my experience as a PE teacher and learn from my TPP colleagues and AKA Mombasa teachers about IB. Through my enrichment, jump rope, I am very excited to see the students learning very fast and my goal is to prepare the best performance team for the school. I hope some students will be able to take on a leadership role to continue the jump rope enrichment when I leave Mombasa.
Margaret Mwaka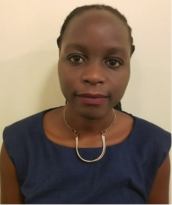 I am Margaret Mwaka from Kenya. My education philosophy is that I believe in an education that is open and promotes positivity towards learning new skills. This also includes encouraging learners individuality and making learning a motivating journey.
I studied Education Music with IT from Maseno University and received by Bachelor's degree from there. This is my first teaching job after completing university.
I will be working in the Junior School for my TPP internship and I'm looking forward to improving my relationship and working with kids in and outside class. I have also joined the photography club and hope to learn how to take better quality pictures of different things, people and, of course, myself.
Rosa Pinto Jorge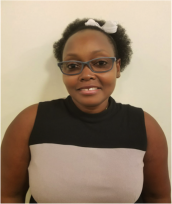 My name is Rosa Pinto Jorge and I am from Mozambique. My education philosophy is to be an open-minded teacher who believes and understands that being a teacher means being challenged every day, and that education is the best tool we can use to change the world. I have a degree in French from the Universidade Pedagógica in Maputo. I taught for 8 years in the following schools: Liceu Alvorada, Liceu Polana, and Colégio Arco-Irís. I will be working in the Senior School as a Drama teacher. While I am at the Academy, my goals are to understand the IB curriculum and be able share knowledge with others. I have joined the music club to learn how to play double bass and one of my biggest challenges during my stay is learning how to swim.
Castro Fernando Manganhela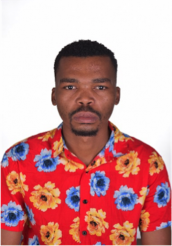 Hi, my name is Castro Fernando Manganhela from Mozambique. I have a degree in Music Education from the Eduardo Mondlane University, specialising in violin and jazz guitar. I have worked at the Birlik International School in 2016 and part-time at the French School of Maputo. I was also an assistant violin teacher at a university for one year. Additionally, I have worked with a social project called Avvuka led by the Mingas and Xikitsi project, which involves young people from Maputo city, music and orchestra. Also, I have worked as a conductor and guitarist in choral groups and church quartets.
As a TPP intern, I'm working as Music teacher assistant with Stella Wangu and I'm participating in the ensemble string enrichment. However, as a TPP intern, I'm looking to grow in knowledge and wisdom regarding pedagogical practices and teaching methodologies. I believe the greatest thing for me would be the happiness I achieve through education. Education is the way to prepare the citizens of life in society, and this should be done through  virtue grounded in good education and in the practice of virtuous deeds. For me, we do not learn virtue by reading texts or listening to concepts about the word, but we learn to be virtuous through the education we receive and by practicing virtuous deeds. Education should be the right of the state; I believe in an education for everyone.