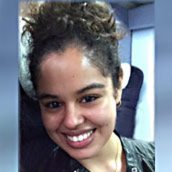 The Aga Khan Academy has the mission of developing "home-grown intellectual leadership of exceptional calibre that is the best driver of a society's destiny". (His Highness the Aga Khan, Mozambique, 2004). 
It is an additional measure of success when any of our alumi return to serve at the school in any capacity. It is on this backdrop that we sincerely welcome Sarra Sheikh, an alumnus of The Class of 2010 who has joined us in the Communications Department. She joins us fresh from the University of Reading in the UK. 
We welcome her back to the community.