TEDxYouth@AKAMombasa is back!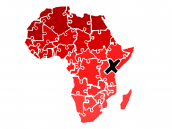 The Academy is hosting it's third 

TEDx

Youth event on March 16 2019. "TEDx is a program of local, self-organized events that bring people together to share a TED-like experience. At a TEDx event, TED Talks video and live speakers combine to spark deep discussion and connection. These local, self-organized events are branded TEDx, [the 'x' indicating] an independently organized TED event. The TED Conference provides general guidance for the TEDx program, but individual TEDx events are self-organized."
We are very proud of the people we have been able to bring together so far for this event, ranging from our very own staff,  students ranging from Year 10 to DP2, our first non-AKA Mombasa student speaker, and a collection of young professionals from Mombasa and other parts of Kenya.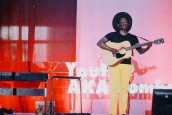 In accordance with our 

TEDx

 license, we are mandated to only allow 100 tickets to be sold for our event, which are given out based off a general audience application. 
If you a
re interested in attending 

TEDx

 2019 at the Academy, you have until March 6th to submit your short application using the link below. Our application only has three short questions, which we will use to gauge our audience's interests, creativity, and commitment to the values of TED.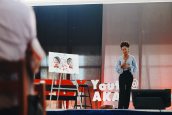 One of our internal student speakers from last year, Sharon Muchina, speaking about art as healing. Audience members are expected to attend the entirety of our event on March 16th (5pm-10pm) and be dressed semi-formally. Entry is 300/=, but dinner and dessert is served free of charge.
Apply here: https://goo.gl/forms/qU9sWtz5YWpt84At1
Get your application in before midnight on March 6. Don't miss out!
Read this for more detailed information about the theme of the event: Theme Description.pdf
By Ryan Herman