Student starts trading club
Student Aly Jassani started a trading club for young people to learn about trading and investing in stocks and forex. The club provides an opportunity to study emerging markets and technologies and affords students a chance to network with industry experts.
Aly, who has been learning about trading and investing in stocks and forex, said that he started the club after reaching out to students at the Academy who share the same interest.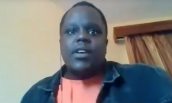 Guest speaker John Karanja.Over the summer, the trading club held several sessions to learn more about financial markets and trading. They also held their first seminar featuring guest speaker John Karanja, founder of BitHub.Africa, an incubator based in Nairobi, Kenya that is driving the adoption of blockchain technology across the African continent. John taught the students more about blockchain technology and cryptocurrencies.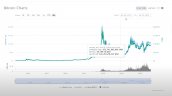 Bitcoin chart showing rise of bitcoin cryptocurrency."Financial markets are an important part of our lives and understanding how they work is very important so that you can make the right investments," Aly said about the significance of his initiative. "It also gives an individual financial freedom," Aly added.
Now with 15 members, Aly hopes to take the trading club to an even greater height. He would like to invite more experts to share their knowledge and experience about the industry and hopes to start a small hedge fund where the club can invest in stocks and forex.