'Miles apart, but together at heart' — AKA Mombasa's Class of 2020 reunite as they are honoured at unique virtual Graduation Ceremony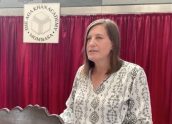 Alison Hampshire, Head of Academy at the Aga Khan Academy Mombasa delivers her opening address. On Saturday 23 May, the Aga Khan Academy Mombasa celebrated the graduation of 67 exceptionally talented students from their Class of 2020, at a specially planned 'virtual graduation ceremony'. These new graduates, many of whom attended the Academy with support from its financial aid and scholarship programmes, now join a growing legacy of global young leaders who have benefited from the Academy's unique curriculum and approach to education, hoping to effect positive change in their communities in the future.  
Although a physical ceremony was not possible due to current COVID-19 lockdown measures, the virtual graduation was planned to honour the Class of 2020 and their achievements in completing their International Baccalaureate (IB) Diploma Programme studies. As well as the graduating class, the ceremony was watched by over 400 households across the globe, many of which included their families, friends, teachers, Alumni, and supportive well-wishers.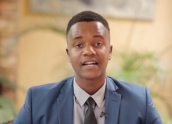 Marco Adriko, Valedictorian, addresses his fellow graduates and guests.Speaking of the graduating class, Head of Academy Ms Alison Hampshire commented: "It has been a privilege to witness each and every one of these students develop both personally and academically over the past two years. Today, we have a cohort filled with kind, confident, talented, globally-minded and ethical leaders, each of whom we are confident will lead and excel in their chosen career paths. Indeed, despite the uncertainty around the world at present, and ever-increasing obstacles they have faced over the past months, the results of their resilience and hard work are clear today. We wish them the best of luck and success in their future endeavours." 
Students from the Class of 2020 were offered over USD $6 million in university scholarships and admission offers to attend prestigious schools around the world, including Cambridge University, the Pratt Institute, Yale University, the University of British Columbia, McGill University and Concordia University, amongst many others.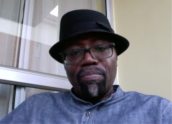 During the ceremony, Editorial cartoonist Godfrey Mwampembwa (pen name Gado), chosen by the graduating class as their guest speaker, left the students with some words of wisdom as they move on to next chapters of their lives: "As you leave your prestigious institution, as you march forward with your life, as you seek to pursue your future, as you seek to become change-makers, go and seek power, go and seek knowledge, for knowledge is power." 
Editorial cartoonist Godfrey Mwampembwa (pen name Gado), Guest Speaker at the Aga Khan Academy Mombasa Graduation, delivers his address to the Class of 2020.The Class of 2020 Virtual Graduation Ceremony is available to watch online now, at https://www.facebook.com/AKAMombasa or below: