Meet James Keru: our new PYP Homeroom teacher
The Aga Khan Academy Mombasa welcomed new members of staff from around the world for the 2020 - 2021 academic year. Over the next few weeks, profiles of the new staff will be shown, introducing who they are and how they hope to uphold the mission and vision of the Academy.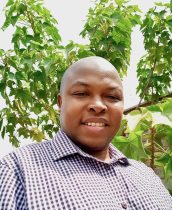 James Keru.James Keru from Nairobi, Kenya joins the Aga Khan Academy Mombasa as a Homeroom teacher for the Primary Years Programme (PYP). He has over 15 years of experience in both International Baccalaureate and British curriculum schools as a Year Level teacher from Years 4-6, PYP Exhibition Facilitator and Upper School Coordinator. James was most recently a Year 4 class teacher and School Council Facilitator at Braeburn School Nairobi.
Through his position, James plans to support students and work closely with everyone involved to have an exemplary PYP Exhibition. As a tech-savvy individual who believes technology liberates modern teaching, he looks forward to significant virtual learning engagements with the students using interactive online platforms. As he states, "learning never stops."
James is passionate about mentoring students and plans to uphold the mission and vision of the Academy by supporting and nurturing learners through their PYP journey to become open-minded, global citizens who can fit the ever-changing and advancing world. "The inquiry-based approach in PYP is a game changer in the education arena," James says. "The world needs more practical thinkers and problem solvers."
Other than the state of the art facilities, James' favourite part about the Academy is the community. "The professionalism and the welcoming, compassionate attitude everyone has makes this a lovely place to be," James says.