For the Love of Fieldwork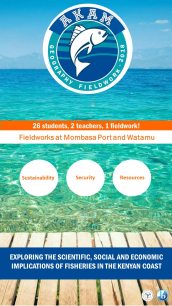 For the Love of Fieldwork!
At the Aga Khan Academy Mombasa, the Department of Individuals and Societies proudly presents its module of learning expeditions in the form of fieldwork for Geography and ESS in this trip to the Watamu Region of Eastern Coastal Kenya. We hope to study the Mida Creek in its entirety, of the human, mangrove and marine landscapes. The fieldwork is based on our understanding of the socio-economic and environmental implications of development on the fishing industry of Kenya.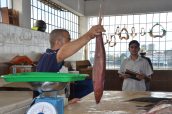 The IBDP with its rigor and inquiry makes fieldwork an essential and integral part of the transaction of the subjects within Group 3. And we take this opportunity, to take our students out of the four walls of the classrooms into the real world whereby they can appreciate the dynamics of the human and physical world in a way, which will be forever etched in their memories.
We are delighted to see the metamorphosis of the Class of 2019, Geography HL & SL group during this process of the preparation for the fieldwork, which has brought us together, pitted us against each other and yet made us stronger than ever before!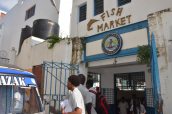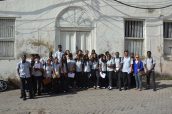 With your blessings, we wish to embark on the second phase of this learning expedition to the Dabasu and Mida Creek, Arabuko Sokoke Forest and Malindi in the eastern coast of the Watamu Region of Kilifi County in Kenya. The first phase was a visit to the Old Port of Mombasa to see the landing site and interview fishermen from the Old Fish Shop of Mombasa and a comprehensive visit to the Kenya Marine Fisheries Research Institute which set the precedent for this leg of the fieldwork.
26 students, 2 teachers, 1 amazing fieldwork!
By Bhagirathy Jhingran