First indoor cricket tournament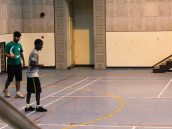 On Friday, 8 March the Academy's cricket team held its first-ever indoor cricket game at the Academy.
Six boys' teams will play cricket along with, for the first time ever, two girls' teams. The event was organized DP2 student Wahaab Ali, who is in charge of the cricket team.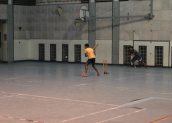 "The reason we have the tournament today is because our school cricket team doesn't get to be seen playing while in action in school," Wahaab said. "The football team gets to be seen and the basketball team is seen playing by the school community, so it will be a nice opportunity for the students to come watch us play."
Wahaab said this event will also help the AKA Mombasa community learn more about how cricket is played.
"(The event) gives an opportunity to those students who don't play cricket to learn how the sport works and who are scared of playing with the hardball, they can play with the softball tonight, so it's kind of integrating everyone and bringing everyone together," Wahaab said.
The cricket event also featured a new addition: the Academy's first-ever girls' cricket teams consisting of DP girls.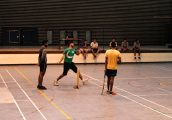 "The special part about the event is we have a girls category as well where the girls get to play the sport, so it's like an expansion of the sport and taking cricket to another level in the school; it's just been beautiful," Wahaab said.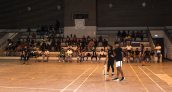 The event was packed with many students and a few staff as well. The teams, Free hitters, Super sixers, Slog sweepers, Square cutters, Newcomers, MYP Gladiators, Mafisi and Tena, played each other until the two remaining teams played against in each other in the finals. In the end, the Free hitters won with the Newcomers in second.
By Anusha Lalani