Excellent results for AKA Mombasa's Class of 2018
Our congratulations to the class of 2018 for their outstanding achievements in the International Baccalaureate (IB) Diploma. Ninety five per cent of the cohort of 76 students passed the Diploma, compared to the global average in 2017 of 78.4 per cent, with eight students achieving an outstanding 40+ points. The top three students, Saumya Gupta, Kamila Janmohamed and Navaz Alani, achieved 45, 44 and 42 points respectively out of possible 45 points. As per last year's statistics, this would place them within the top five per cent in the world. Our average points score was 33 points, well above the global mean of 29.78.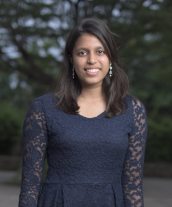 Saumya GuptaAcademy students, selected for their exceptional talent and leadership potential, are inherently well suited to be Diploma Programme candidates. The Academies' mission and the IB's mission resonate in their aspirations to nurture ethical young leaders who will help create a better and more peaceful world marked by empathy and pluralism. Towards this end, the Academies implement a bilingual programme which supports the belief that proficiency in one's mother tongue helps proficiency in all languages, as well as increases the student's future options and affirms their sense of cultural identity. Students are working towards bilingualism in Kiswahili or Russian. Twenty five per cent of the cohort received a bilingual diploma, a very encouraging upward trend.
Overall, the performance in all subjects levels was above the world average with outstanding performances in Swahili A, Swahili B, French, History and Psychology, which achieved an average of 6 and above, out of a maximum of 7 points, with some of the subject levels having all the students scoring 6 and above. Other notable performances were in English, Swahili Ab Initio, Economics and ITGS, with more than 50% of students scoring 6 and above . Across all subject levels, almost 4 in 10 scores were 6 and above.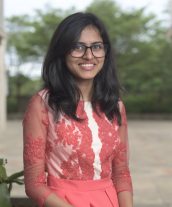 Kamila JanmohamedStudents in our Talent Identification/financial aid programme in this cohort did very well, with their average points score being 2 points above the cohort's average and three of them being among those who scored 40 points and above. These students have been at the Academy for at least six years, having been identified through rigorous assessments as talented and capable of handling the Middle Years Programme and Diploma Programme.
Our top performing graduates and their achievements include:
Saumya Gupta – 45 points
Saumya was also the recipient of the Award of Excellence awarded during the 19 May graduation ceremony. This award is the highest honour presented by the Academy to the top all-round female and male students in the graduating class who best demonstrate the Aga Khan Academy Learner Profile.
Kamila Janmohamed – 44 points
The class of 2018 has earned places to study courses ranging from computer engineering, biological sciences, and economics to engineering and politics, among others. They gained exceptional admissions into prestigious universities such as Yale University, Brown University, University of Edinburgh, Amherst College, Bowdoin College, Williams College, Denison University, Wesleyan University, Wellesley College, Washington and Lee University, Ohio Wesleyan University, Rhode Island School of Design, Georgie Institute of Technology, University College London, University of Manchester and McGill University.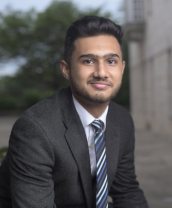 Navaz AlaniOver USD 5 million in scholarships and financial aid has been awarded to our students. Specifically, in the class of 2018, we have two MasterCard Scholars, one King-Morgridge Scholar, one Drexel Global Scholar, one UBC International Leader of Tomorrow, and one University of Alberta Global Citizen Scholar.
Among the eight students in our Talent Identification/financial aid programme, six of them have secured full scholarships while three of our four Tajik students have received Ontario Tuition Waivers.
The Aga Khan Academy Mombasa would like to thank all our faculty, staff, the graduates' families, alumni and students for playing a part in nourishing the newest members of our growing alumni network. We would also like to thank our donors who support our financial aid programme, together with partners in the Aga Khan Development Network and other organisations through whom our Diploma students experience unique summer service internships annually – placements which shape them to be conscientious and compassionate human beings. We acknowledge the Province of Ontario (Canada) for their continued support in giving full scholarships to five of this year's graduates.
According to Ray Zinsli, the Head of Academy, "I have come to know that the local community, from our parents to government representatives, appreciate not only the high quality of academic education experienced at the Academy, but also the values and ethics which are inculcated through the curriculum. This will indeed prepare Academy graduates to go on to great things in their university education and beyond, all the while being culturally rooted and community oriented."