Congratulations to Karishma Bhagani!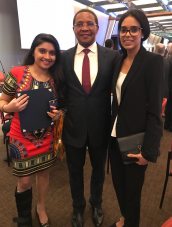 AKA Mombasa alumna, Karishma Bhagani (Class of 2015), has been awarded a grant worth $1500 to the Africa house at NYU where she is studying. Only 2 undergraduate students are awarded the Thoyer fellowship each year. Karishma will be using this grant to pursue research related to performance in Uganda. She was awarded the grant in the presence of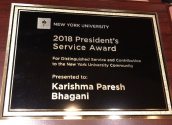 prominent people including the former president of Tanzania, Dr. Kikwete and the CEO of Afreximbank. Congratulations Karishma!