Congratulations to Devesh Datta!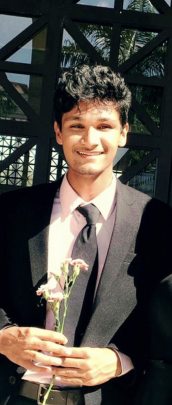 The Academy congratulates Devesh Datta for being 1 of the 80 ambitious high school students chosen to participate in LaunchX's 5-week summer programme and being 1 out of 5 students to be fully-funded in order to take part in the programme. Devesh was chosen out of thousands of applicants and is the only Ugandan that was selected.
LaunchX is hosted at three of the top universities in the world; University of Pennsylvania, MIT, and Northwestern. Devesh chose Northwestern as he is keen on learning more about the university. Devesh will be part of "an international community of high-achieving peers and [will] received access to the main hubs for innovation and entrepreneurship on campus."
LaunchX allows students with an entrepreneurial mindset to go through the process of launching an actual startup. Students team up with their peers from around the globe, exchange passions and skills to solve real life problems and make a positive impact on people.
Devesh already has ideas and innovations buzzing in his head after receiving his acceptance to the programme.