Collaborating in Cyberspace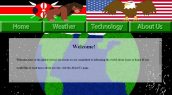 The Academy received four merit awards in the recent Global Virtual Classroom website design contest. Entries were placed in the following categories: Global Kids Online Journal, GlobeTech, Communications and World Energy. In each category students joined in collaboration with those from other schools around the world—in the Academy's case linking up with schools in the Russian Federation, USA, Malaysia and Thailand.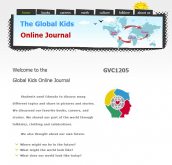 The Global Kids Online Journal included Junior School students in collaboration with students from the Russian Federation and the USA. They created a lively website covering culture, careers, storytelling and much else. The GlobeTech site focused on the advantages (and disadvantages) of our technology-filled world and also presented an overview of the history of technology from pre-historic times to the present, while the Communications site, unsurprisingly, also focused on technology. The busy World Energy site, created by a team of seven students from the Academy along with a group from the USA, provided information on the global energy crisis, global warming and alternative energy sources. Congratulations to all involved in using technology to remove all the barriers that time and distance otherwise place on us—a truly global collaboration.