AKA Mombasa wins Inter-Academies Senior Athletics event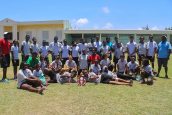 The Aga Khan Academy Mombasa emerged victorious at the Inter-Academies Senior Athletics event this past week.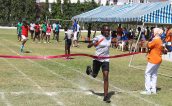 More than 20 students from the Academy participated in the athletics event, which was held at Shree Swaminarayan Academy. Students participated in field events, which included discus throw, javelin throw, shot put, long jump and high jump, on 21 March. They also took part in track events, which included 100m, 200, 400m, 800m, 4 x 100m relay and 4 x 200m relay, on 23 March. Both events were divided into three categories each: under 13's; under 15's and under 19's.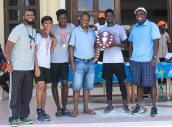 Out of the nine schools present, the Academy came first overall with the our boys' team coming in 1st place and the girls' team coming in 2nd. Other notable mentions include: Rahmaan Ali (year 7), best under 13 boy, and Nigel Kasirye (year 10), best under 15 boy.