Academy alumni soaring to new heights in the music industry
The Aga Khan Academy Mombasa places a strong value on education of the whole person. Part of this involves the encouragement and support of students pursuing their passions and interests, both in the academic and extra-curricular spheres. This ranges from farming to entrepreneurship to sports and the arts. Xenia and Njeri are examples of what you can achieve if you are passionate, believe in yourself and have the right kind of support.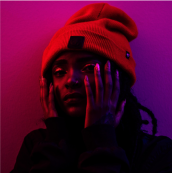 PC: Drew HarmonyXenia Manasseh (Class of 2014) is a singer-songwriter and performer who has been following her passion relentlessly since her time at the Academy. Xenia went to Berklee School of Music and graduated in 2018 with a degree in Music Business/Management. She recently got featured in 2 major publications: Voyage ATL, which focuses on trends and upcoming talent in Atlanta, USA, where Xenia has been working, and Tangaza Magazine, which features professionals from East Africa in the music industry. In her interview with Voyage ATL, Xenia shares that "success to me will be once my achievements allow me to help others receive the same opportunities as me. I believe we are all here to serve and to help others and once I am able to create or provide the same platforms for others then I will consider myself successful. There are too many talented people in the world lacking access to platforms that will allow them to be recognized and then build for themselves. I don't aspire to only provide service through music but to be able to help my community in general and that is my definition of success".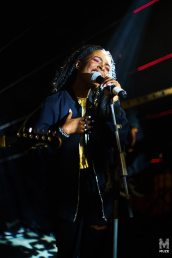 PC: Muze ClubXenia's EP is due to be dropped soon so be on the lookout for it! In the meantime you can check out some of Xenia's music on Spotify, SoundCloud or YouTube. You can also follow her on Twitter, Instagram and Facebook. 
Furthermore, Xenia did a feature track on the ground-breaking album "Dive In" (2019) by rising multi-talented producer, singer-songwriter, intstrumentalist and artist Mutoriah who has also worked with Bensoul and Sauti Sol.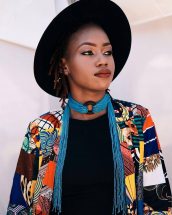 PC: @_murash The album also features another amazing alumna, Njeri Mwengi (aka Njerae) from the Class of 2015, who has been making incredible strides herself as a singer-songwriter and performer. Njerae graduated from Sauti Academy and was also pursuing a degree in psychology, moving closer towards her dream of starting a music therapy counselling centre. She has performed with and alongside some of the best artists in the country and even performed at the Africa Nouveau Festival. In her bio for Africa Nouveau Fest, Njerae shares that "Brought up in a well off family, it had never occurred to me that there could be other people in the world who lack the basic needs of a human being and other important things such as love and care. As I joined several community and service groups in high school, I was made more aware of what is happening in the world. Occurrences of war, hunger and drought change my outlook on life and from then on I begun to use music for social change".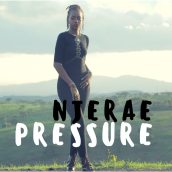 Art from Njerae's single Pressure (2018)"Njerae is a founding member of C-KIZA, a forum created for connection, creativity and change among young people. She is the brand behind 'Messages to Tana' a concert featuring Sauti Sol that raised funds for the Tana Delta children after the violence which killed over 118 people, left more than 13,500 displaced, as well as 'Change Begins with Me' a concert that created awareness of the growing number of street children in Mombasa both held at the Aga Khan Academy Mombasa." 
You can check out some of Njerae's music on SoundCloud, Spotify and YouTube.You can also follow her on Facebook, Twitter and Instagram. 
Lastly, Xenia and Njerae were both on Jamhuri Jam Sessions. Check out the videos here, here and here. 
We hope that these young upcoming female artists, who are not just talented, but also care deeply about their communities and the world, keep forging a path for themselves and for other young people.