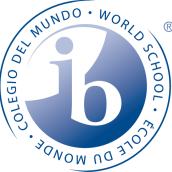 The Aga Khan Academy Mombasa has been awarded IB status by the International Body
Recent News
Read about how our Book Club and The Young Farmers Club partnered up to help the environment and plant trees!
On 29 April 2018, the Province of Ontario and the Aga Khan Academies network of schools formally extended their partnership on mutually beneficial education initiatives.
Interested in competing against our Chess team? Find out more here!
Notices
Class of 2018 Graduation
We will be celebrating our DP2 class on Saturday 19 May. We wish them all the best in their future endeavours!
Book Fair
Join us for a Book Fair in JS on 26 May and in SS on 27 May for a wide selection of books and resources for all ages. 
Academies student exchange launched
Year 8 students and parents are encouraged to apply for the inaugural student exchange to Aga Khan Academy Hyderabad! Applications are due by May 6 at 6 pm. For questions, email student.exchange@agakhanacademies.org