Recent News
AKA, Mombasa student Alyssa Jamal wins this years A.S.K. Art Competition in the 7 to 9 year old age category.
On August 13th, students had a chance to meet with members of the Toronto Raptors' coaching team during their visit to Kenya.
Joshua, our SRC President, had the amazing opportunity of representing Uganda in this year's Glasgow Commonwealth Games. He shares with us his experience and thoughts on how it feels to see one's dream come true.
Notices
SRC Elections
SRC Elections are coming up on September 23rd. Mark your calendars!
MYP/DP Results Awards
The MYP/DP Results Awards Ceremony will take place this Friday, September 12th.
August 11th - First Day of Term
We look forward to welcoming you all back.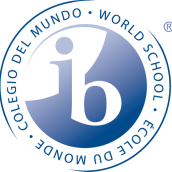 The Aga Khan Academy, Mombasa has been awarded IB Status by the International Body