Recent News
Sarra Sheikh, an alumnus of The Class of 2010, joins the AKA, Mombasa Communications Department.
The Aga Khan Academy, Mombasa has been selected by the Microsoft Corporation to be a Showcase School, an elite status given to only 150 schools worldwide.
Year 5 students Devya Dixit and Naiher Tekeste reflect on their encounter with Lara Stupin, Senior Process Engineer with Pivot Ltd., for ther second Unit of Inquiry subject on Energy.
Notices
SS Choir on Citizen Power Breakfast Show
SRC Elections
SRC Elections are coming up on September 23rd. Mark your calendars!
MYP/DP Results Awards
The MYP/DP Results Awards Ceremony will take place this Friday, September 12th.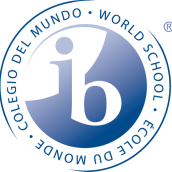 The Aga Khan Academy, Mombasa has been awarded IB Status by the International Body