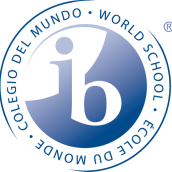 The Aga Khan Academy, Mombasa has been awarded IB Status by the International Body
Recent News
On 8th June 2015, the Year 5 students at the Aga Khan Academy, Mombasa held their PYP Exhibition.
On 29th May 2015, the Aga Khan Academy held a school-wide Swahili Day celebration under the theme Kiswahili: Ngao Yetu (Kiswahili: Our Shield).
On 15–17 May 2015, 13 students from AKA, Mombasa's Junior School represented the Academy at the Kenya Swimming Federation (KSF) Junior Championships.
Notices
SESEA 5th Graduation & Conference
Strengthening Education Systems in East Africa Graduation and Professional Learning Network Conference at the Academy on June 4th
Voices for Change on Citizen Power Breakfast Show
Voices for Change performance on KTN Prime News