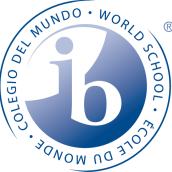 The Aga Khan Academy Maputo has been awarded IB status by the International Body
Recent news
The Aga Khan Academy Maputo celebrated World Book day with a variety of exciting literacy events.
Our Year 6/7 (English Language B) students are eagerly exploring issues in Social Justice – a view that everyone, by virtue of being human, deserves to enjoy the same economic and social rights, regardless of race, culture, socio-economic status, gender or other characteristics.
Having adjusted well to our school's routine and curriculum within just a couple of weeks, the Kindergarten 2 students have started their unit of Inquiry with a variety of activities related to the transdisciplinary theme 'How we express ourselves'.
Notices
Half Term Break/Interrupção lectiva
From April 30 to May 4, 2018. School reopens on Monday, May 7. 
School Photo Day/Fotografias da Escola
Thursday and Friday 12th &13th  April 2018 /Quinta e Sexta-feira, dias 12 e 13 de Abril de 2018
Swimming Lessons/Aulas de Natação
Swimming Lessons for PYP starts from April 6, 2018/Aulas de Natação para os alunos do Ensino Primário - 6 de Abril de 2018