The field trip to places of worship enabled students to engage in experiential learning and gain more knowledge and understanding about the key aspects of religious buildings, their histories and how these they are used by different communities.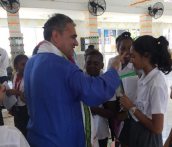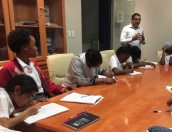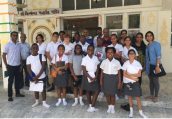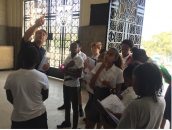 As a part of the first unit in Humanities, the year 6 students went on a field trip to different places of worship in Maputo – the Cathedral (Christian), Temple (Hindu) and Jamatkhana (Muslim). The students explored the external features of each religious building and identified the similarities and differences between the places of religion. They also reflected on how the buildings help those who use them to form a sense of identity and community. 
Prithi Chandulal commented, "All of the religious places were beautiful in their own ways. I got to learn about the different religions and I understood that despite the different religions we still form one community called Maputense."
Reflecting on the visit, Alexander Dods said, "I learned that each and every religion has its own set of beliefs and rituals," an understanding shared with Luana Sidik who added that "All the religions we experienced have at least one religious leader. I also learned that God is just one despite different religions having different perceptions and interpretations."
Muskan Nayani, who was impressed with the architecture of the Cathedral said, "I learned that it is an important building for Catholics and the statues and stained glass windows explain the life of Jesus Christ."
Fascinated by the historical side of the building, Shayene Cabral said, "Eu gostei da forma como a história é retratada em vitrais e estátuas na Catedral e no Templo Hindú."
At the end of the trip, the students were unanimous in their appreciation of the different religious buildings to which they were exposed. They successfully linked the idea of the field trip to the importance religion has in defining the identities of many despite the existence of different beliefs and different perceptions of God. Most importantly, the students found similarities that bind us together as a community in Maputo.