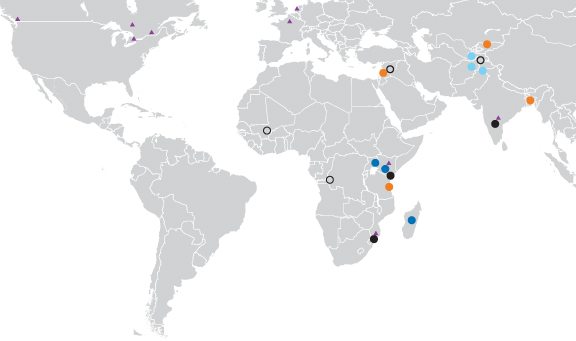 The Aga Khan Academy Maputo is the third in a planned network of Aga Khan Academies being established in countries across Africa, South and Central Asia, Europe and the Middle East.
The aim of the Academies is to develop future leaders with the skills and knowledge to support positive development in their societies. We achieve this by recruiting exceptional young people from all backgrounds and providing them with the highest international standard of education.
Admission is means-blind and based on merit to ensure access for eligible students regardless of financial circumstances.
"...the Academies will be serious, focused, rigorous environments – but at the same time they will be spacious and joyous places. They will operate on the cutting edge of knowledge and pedagogy, but they will be rooted in history and steeped in tradition." 
His Highness the Aga Khan (Hyderabad, September 2006)
When complete, the network of Academies will form a global learning community of approximately 18 schools in 14 countries (map).
They will eventually serve approximately 14,000 girls and boys of exceptional calibre, graduating 1,500 students annually.
For more information, visit our Academies network home page.