As the network of Aga Khan Academies becomes established, we will offer our students the opportunity to broaden their experience through exchanges with other Academies.
The Aga Khan Academy Maputo will include an international exchange programme as part of the Senior School curriculum. This will provide our students with the opportunity to study for an extended period in another of the approximately 18 (planned or currently under development) Academies in Africa, South and Central Asia, and the Middle East.
Campus life
Students from Maputo who go on exchange to another Academy will live in residential facilities in a safe, secure campus setting.
Campus life is an important part of the international exchange programme. Many of the least tangible but most important elements of an education – the development of practical leadership skills, the capacity to make ethical judgments, the ability to navigate through complex cultural settings – are formed outside the classroom. Mealtimes and other informal gatherings offer opportunities for discussion, meetings, language tables and study groups.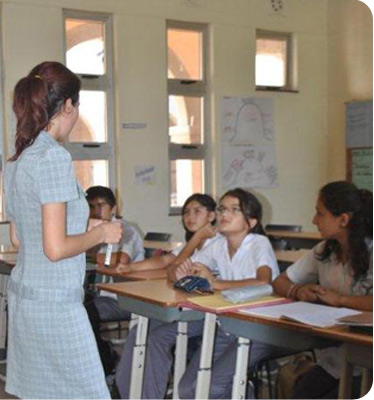 A number of students from Tajikistan are presently studying at the Aga Khan Academy in Mombasa.
Benefits of study abroad
The International Baccalaureate programme will be implemented at all Aga Khan Academies. The common curriculum will allow students to study abroad without facing uncertainties regarding compatibility of course study or examinations.
While English is the medium of instruction at all Academies, our students are required to study another language as well. Foreign language learning will be greatly enhanced by immersion in that language through the exchange programme.
Students will also learn to appreciate and respect other nationalities, cultures and intellectual traditions through direct contact with people in other countries. They will broaden their worldview and learn to be at ease in multicultural settings.
For further information on the educational programme offered at the Aga Khan Academy Maputo, please visit the Academic Programme page.