In developing the Academy here in Mozambique, particular emphasis has been placed on community outreach and service.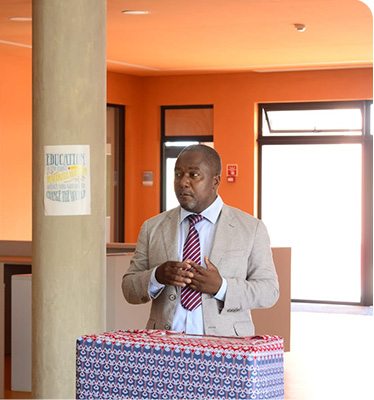 Through the Professional Development Centre concept, we have been promoting best practices in teaching and learning by providing ongoing training of teachers and head teachers from neighbouring government primary schools.
Two programmes are currently underway.  
The first, in collaboration with the Aga Khan University's Institute for Educational Development, is an educational leadership and management programme leading to full recognition and certification for participants.  
The second is a programme for teachers of English, designed to improve the teachers' language ability and also their classroom practice.
Currently, 17 schools and over 30 educators are involved in our programmes.
For more information on the Academies Outreach programme, visit our network website.