Mozambican teachers graduate from the Academies' Teacher Preparation Programme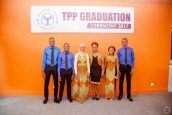 Six Mozambican teachers who were selected for the Aga Khan Academies' Teacher Preparation Programme (TPP), graduated on 8 December 2017 as International Baccalaureate (IB) educators after completing their intensive 18-month training.
The TPP, a multi-phase programme, was designed by the Aga Khan Academies to train outstanding teacher graduates from public universities to teach one or more of the IB programmes at the Academies. The programme is recognised by the International Baccalaureate and the University of British Columbia in Canada.
The graduation ceremony was held at the Aga Khan Academy Maputo, where the programme started in 2016. In the first phase of the programme, 18 recent teacher graduates were selected in partnership with the Universidade Pedagógica de Maputo (Maputo Pedagogic University) to participate in a 10-day intensive training Institute. Following this, six outstanding participants were selected to undertake a professional internship in the Aga Khan Academy in Mombasa, Kenya from July 2016 to July 2017. The six teachers were subsequently integrated into the faculty of the Aga Khan Academy Maputo, and have been teaching the IB curriculum there since last August.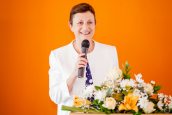 At the graduation ceremony, the interim Head of the Aga Khan Academy Maputo, Ms Chris Green, said, "This journey to today's graduation begins with the vision of the His Highness the Aga Khan for the Academies. He guides us to prepare young people to lead and enact positive change in the world they live in. You, our TPPs, have exemplified this, as young people, preparing to be the leaders of the future and to guide the children you work with to be the next generation of well-educated leaders. His Highness emphasises the importance of investing in the development of teachers of the highest quality who are committed to the profession and who are life-long learners and strive for self-development."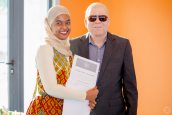 The Representative of the Ministry of Education and Human Development, the National Director for Teacher Training, Dr Remane Selimane, acknowledged the Teacher Preparation Programme, saying, "By receiving training and capacity building this brings an added value to the teacher training in Mozambique considering the fight for the increase of quality of the teaching in Mozambique. I congratulate the work done by the Aga Khan Academy including in the local school in partnership with the Ministry of Education and Human Development, and I thank for the collaboration in training Mozambican teachers and recognizing their excellent work in the TPP course."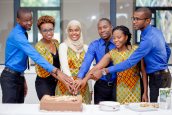 One of the teacher graduates, Atália Matola, very proudly spoke on behalf of the group. She said, "The graduates present here today survived 18 months of Problem Based Learning approach, of Action Based Investigation, of the English Institute and of Class Observation. We would like to challenge ourselves and continue to improve our teaching practice, search for knowledge and discover our own new ways of contributing for the education in our society."