French delegation visits the Aga Khan Academy Maputo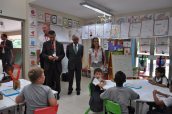 The Aga Khan Academy Maputo was delighted to receive a delegation comprised of members of the French Ministry of Education, the French Agency for Teaching Abroad, the French Embassy, the Director of the Gustave Eiffel Lycée and representatives the Aga Khan Development Network (AKDN) on 1 December 2016.
Earlier this year, His Highness the Aga Khan, Chairman of the AKDN, signed a loan agreement with the French Development Agency to finance the construction of the Aga Khan Academy Maputo.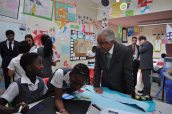 The students welcomed the guests into their classrooms and shared their learning experiences. The visit began with a welcome song by members of the Academy's French club. The visitors were able to see our curriculum in practice and hear about our development plans for the future.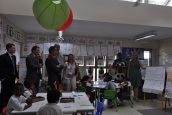 It was a very successful and enjoyable morning.