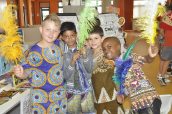 The Aga Khan Academy Maputo celebrated Africa Day on Friday, 25 May. Our students and staff celebrated together with colleagues from other parts of the Academies network. The theme for this Africa Day celebration was to make a wish or hope for the future of Africa.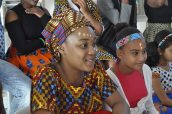 Students came dressed in clothing made of capulana. As part of visual and performing arts programme, and the unit theme on 'How we express ourselves', students performed dances reflecting different African cultures and traditions. Each class performed a different African dance to celebrate this special day. They also expressed their wishes for Africa.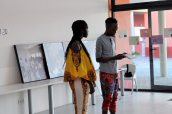 Our MYP students talked about the political situation of the country and shared their ideas and wishes for the future of Africa, reflecting on how we can make difference in the life of others around us. They also prepared a special, traditional African dance and invited our teachers and visitors to take part in it.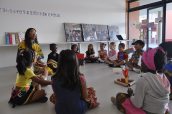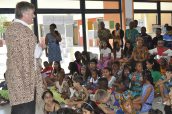 It was a fulfilling morning for the whole school. Our visitors were impressed by the wishes and aspirations of our students for Africa and really enjoyed celebrating Africa Day with us.