Taher Ezzi (Class of 2008): Envisioning a Bright Future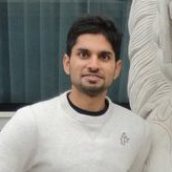 In today's world, the pursuit of a post-graduate degree, even an MBA, may not be a rare occurrence, but for Taher Ezzi, starting his MBA this fall at Harvard is the product of almost a decade of work and the culmination of a dream. Taher graduated from the Aga Khan Academy in Mombasa in 2008 and went on to pursue a Mechanical Engineering degree and a Master's in Management Science from Stanford University, and he believes the Academy played a large role in getting him to this point.
"I do believe that the [Academy] has played a critical role in whatever academic success I have achieved so far. [They] are undoubtedly among the best secondary schools on the [African] continent. At Stanford, I met students from around the world, and we often shared stories about our high school years. From my conversations, I realised that I could count myself lucky to have spent my high school years at the [Academy] in Mombasa since the facilities, the faculty support and resources we had at our disposal were right up there with the top schools of the world."
During his time at the Academy, Taher received not only a world-class education, but also skills that will hold him in good stead throughout his life. Though his time at the Academy prepared him for many aspects of university life abroad, the move was not without its challenges.
"One of the key skills I learned as [an Academy] student was time management due to the extremely packed schedule I had as an IB student. At any point in time, I would be juggling Internal Assessments, extra-curricular activities and exams. Another important aspect of my time at [the Academy] was the encouragement we got from the teaching team to think critically and question everything when approaching any new topic/issue. This practice is pretty much the norm at institutions like Stanford. This background helped me fit in very comfortably into the liberal and open lecture settings at Stanford. The most difficult thing for me about studying on the American west coast was the vast distance between there and my home, which meant that I was unable to travel back and forth as often as I would have liked, [although] it [did] allow me to become very independent."
Though he is not finished with his education in North America just yet, Taher plans on returning to his home in Kenya, where he hopes to bring his vision of an educated and prosperous Africa to fruition.
"I am lucky enough to count myself among the educated elite of my country, and it is my responsibility to use this education to better the livelihoods of the people around me. Upon completing my MBA degree, I intend to return to Kenya and to use the things I have learned to further expand our family business and in the process create many new jobs in new industries, which is what our country and its increasingly educated workforce needs most. I sincerely believe that the future of Sub-Saharan Africa is very bright, and I want to be there to experience and be an integral part of this future."
By Uzma Rajan