Lilian Atieno Odera: Reflections of an International Scholar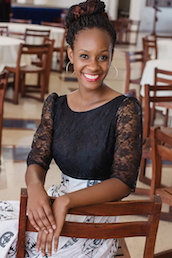 I attended the Aga Khan Academy in Mombasa for four years, and the experience has taught me much about myself and my community. I joined the Academy in 2011 after completing the Kenyan Certificate of Primary Education (KCPE). The transition from that education system to the International Baccalaureate was a difficult process that I managed to overcome through the help of new friends, teachers and mentors. Attending the Aga Khan Academy in Mombasa was certainly a rewarding decision.
The Academy was keen on fostering a sense of communal belonging and was a key factor that made my parents and me decide to enrol there. I live with my parents in Germany, and so the Academy became a home away from home. Reflecting on my experiences, I can only define the Academy as an institution that strives for growth and development, not only in the services it provides but also in the social and academic lives of its students. During my time at the Academy, I was a residential student, was part of the mentorship program that commenced in 2011 and successfully completed the IB Diploma Programme.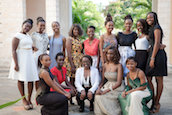 As a residential student, I felt that I was exposed to more opportunities to enhance my knowledge and skills. The residential programme saw to it that students were comfortable by hosting activities that celebrated cultural diversity and talent, with annual Talent Night events, Cultural Night and termly sports tournaments. As a result of these activities, the residential students became a very close-knit community, to the extent that even the oldest students knew the youngest students in both name and age. Being a residential student also had many academic advantages: teachers who lived in the residences could be sought for assistance at convenient hours in the evening and on weekends, there was access to the school library, there were a variety of places to study, and help from a classmate was always close by. I would attribute most of my success to the greatness that is the residential programme because with each year, I was presented with new opportunities and challenges to expand my abilities.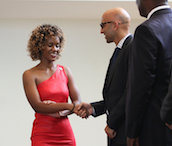 I am very proud of my achievements as a graduate of the Class of 2015, and I am aware that I accomplished this through support from teachers and close friends. Alexandra Holland, in particular, was my mentor for two years, and she motivated me to aspire to leadership positions in the Student Representative Council; I was elected year 10 class representative in 2012, a position that earned me the Citizenship Award, and was also elected Blue House Captain in 2013. I was also inspired by the success of other students like Mirabel Arodi (Class of 2012), Farhana Jiwa (Class of 2013) and Flora Waiganjo (Class of 2014). These were individuals who were academically successful, leaders in their own right as Basketball Captains and Dorm Captains, and they had all earned the International Leader of Tomorrow Award. I aspired to live up to their image while creating my own, and at the end, I am grateful for their being great role models I could look up to. I let their inspiration motivate me to become the Basketball Captain of the school's open Girls' Basketball Team, an experience which earned me the title of Best Defender, as well as initiate the first student-led newspaper in the school. I am very proud of the latter because it was not only challenging to start, but it also aligns with my ambition to become a journalist in the future. I would say I have learned to be comfortable outside my comfort zone as a result of my involvement in different clubs and societies while in school.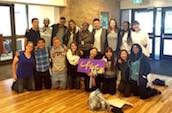 I consider myself very fortunate to be attending the University of British Columbia (UBC) in Vancouver as a recipient of the International Leader of Tomorrow Award, and as I begin this new chapter in my life I have reflected greatly on what has brought me here. The Aga Khan Academy in Mombasa has played a key role in how I have developed socially and academically, becoming a home away from home and giving me opportunities to learn more about myself and my community. I'm grateful for my teachers' support and my friends' never-ending motivation which will continue to accompany me in this new journey of learning and discovering. The change of weather and scenery from Kenya to Canada is as thrilling as it is nerve-wracking because I'm not quite accustomed to the laws, culture and the daily life habits in Vancouver. I have come to appreciate and admire particular ways of Canadian life, especially with their regard to the First Nations Peoples who were the original inhabitants of this land. I look forward to learning more about Canada and Vancouver, as well as involving myself with different clubs and societies.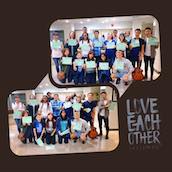 UBC is becoming more and more of a new home, with new friends from all over the world who share the most interesting experiences from Ghana, the US, Brazil, Colombia and Hong Kong. I feel part of a bigger community that will enrich my experience as an international scholar. I believe UBC will be my vehicle toward transforming the world, and I'm more than humbled to be a member of this community.